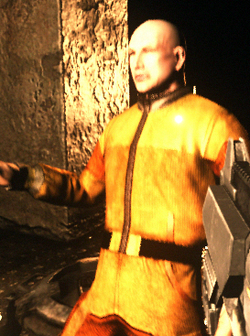 Freddan is an inmate in Butcher Bay's Single Max faculty. He runs from the guards and is shut in the back.
Freddan can be saved if the killer guard is killed. He then Thanks Riddick, and stays in crouched position.
If Freddan is saved, he vanishes when Riddick contacts the guards to open the gates.